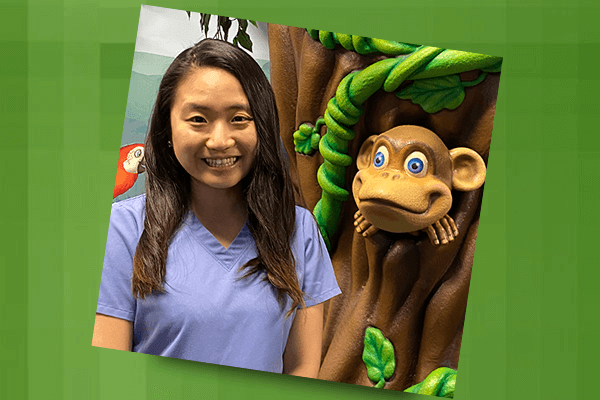 ---
Dr. Chloe (Ga Young Suh) is a pediatric dentist committed to providing excellent comprehensive care to all infants, children, adolescents, and patients with special healthcare needs. Dr. Chloe graduated with a Bachelor of Science (BS) degree in Biomedical Engineering at The College of New Jersey and earned her Doctor of Medicine in Dentistry (DMD) degree at Rutgers School of Dental Medicine. She was selected for the AAPD Certificate of Merit Award for outstanding promise in the field of Pediatric Dentistry. She completed her Pediatric Dental Residency at Rutgers School of Dental Medicine, where she was Chief Resident.
Dr. Chloe attends continuing education courses to keep current with pediatric dental research and technology in order to improve the quality of care she can offer her patients. Dr. Chloe is also a member of the American Academy of Pediatric Dentistry.
In her spare time, you can find Dr. Chloe cooking new recipes, hiking, and spending time with her husband, family, and friends. She values the importance of making a difference in the underserved community, and has volunteered on one week long dental missions trips to Oaxaca, Mexico for over 4 years.